About

Phoebe
A whatever the hell's mood kind of blog.
I like mangas & animés + Harry Potter + Panic! at the Disco + Stitch + Tim Burton + F.R.I.E.N.D.S. + Pride&Prejudice + BOOKS + other stuff
fb||ask||twitter||formspring||goodreads
muggle/s on my page
don't follow if you don't like what i post.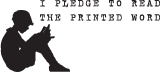 Looking for something specific?
"
We're all kind of weird and twisted and drowning.
"
—
"
You are a sentence
and I am a semicolon
begging you to go on.
"
—
"
You have both war and poetry in your mind.
"
—
how to not see spoilers

finish series in nonstop marathon without sleep before returning to tumblr
(Source: shinymetapod, via sherlinashay)
when you have a really good idea but don't know how to do the thing
(Source: spongyspice, via sherlinashay)