About

Phoebe
A whatever the hell's mood kind of blog.
I like mangas & animés + Harry Potter + Panic! at the Disco + Stitch + Tim Burton + F.R.I.E.N.D.S. + Pride&Prejudice + BOOKS + other stuff
fb||ask||twitter||instagram||goodreads
muggle/s on my page
don't follow if you don't like what i post.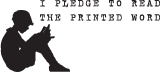 Looking for something specific?
"
Fleur Delacour, Harry noticed, was eyeing Bill with great interest over her mother's shoulder. Harry could tell she had no objection whatsoever to long hair or earrings with fangs on them.
"
—
"The Third Task," Goblet of Fire
I love Fleur Delacour, okay? See the boy. Want the boy. GET THE BOY. KEEP THE BOY FOREVER AND DON'T CARE IF THE BOY GETS MAULED BY A WEREWOLF.
(via prongsvssquid)
(Source: transfigurationprodigy, via bookphile)
"
I used to build dreams about you.
"
—